Elizabeth Almond, Blackwork Journey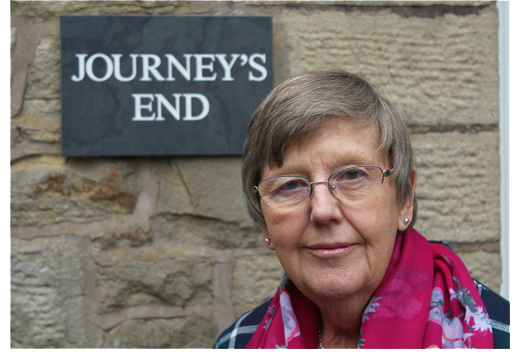 I have worked as an embroiderer and tutor throughout my career and am especially fascinated with blackwork, whitework, quilting, counted thread techniques and Japanese embroidery. Having taught classes in community education, exhibited, worked to commission and provided charts of my designs, I now give talks on embroidery and organise day schools and courses for beginners through to experienced embroiderers, both in the UK and abroad.
In 2008, I returned to college to learn about web design and photography and started my own website Blackwork Journey to promote the technique of blackwork embroidery worldwide.
Having travelled extensively throughout Central Asia, the Middle and Far East, I have been fascinated by the architecture and designs I witnessed and these have influenced many of my designs, which I sell through my website and international distributors. I also write articles for magazines such as Just Cross Stitch, Stitch Magazine, and Cross Stitch and Embroidery and contribute to a number of books and calendars on a regular basis.
I have taught in Canada, the USA and Kenya and the UK. I also work with groups in South Africa, Zimbabwe, Canada and the USA through the Facebook groups and Zoom.
In 2015 I established three teaching Facebook groups in association with Blackwork Journey with 14,000 active members worldwide, to promote and encourage the development of embroidery and to provide an interactive base for readers and tutor. This has been used as a support network throughout the Covid19 Pandemic and continues to flourish in 2022.
I am currently focused on a number of techniques such as practical stitch embroidery, Japanese embroidery, pulled thread work, blackwork and embroidery into quilting to make them relevant for the 21st century.
---